Eight Retirement Do's and Don'ts
Published by Sophie Fillmore on 2017 10 02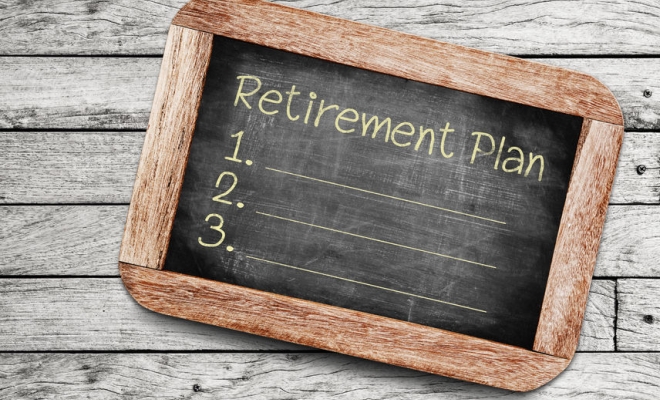 At KDW we specialise in helping our clients be financially ready for retirement, our experience has highlighted that many people need a helping hand to mentally preparing themselves for retirement.
Although many people welcome the chance to relax after a long career with open arms it is not unusual to have mixed feelings as you approach the next chapter of your life. When talking about the financial aspect of retirement planning with our clients, we often end up discussing their retirement plans as a whole. Many of our clients have found it useful to take the same approach that they have taken with their financial retirement plan and create a practical plan.
Spending some time planning prior to retirement can mean that when you do decide to stop working, you are ready to fully embrace your retirement.
To help with your practical retirement plan we have complied a list of eight retirement dos and don'ts...
Do…
Be prepared
Suddenly, you are going to have lots of free time which can feel slightly overwhelming, so before you take the plunge into retirement, begin to think about how you would like to fill your days. We hope that some of the ideas mentioned throughout this article will give you some inspiration for the next phase of your life…
Don't…
Become the default babysitter
As much as you may love spending time with your grandchildren and want to help your children out as much as possible once you retire you run the risk of becoming more 'free babysitter' than grandparent.
Nip it in the bud early and sit down with your son/daughter for a calm chat and be honest about how much time you can spend looking after your grandchildren. If you don't bring it up your child will assume that everything is fine and it may cause more resentment being brought up a few months down the line.
Do…
Give back
A lot of our clients have shared with us the sense of reward and fulfilment that they have experienced through volunteering. From spending, a few hours in a charity shop to helping out at the local foodbank, there are lots of opportunities which allows you to give something back to society whilst giving you a new sense of purpose in retirement.
Don't…
Neglect your financial planning
Estate planning can be a bit of a taboo subject for many of us, however death is an inevitable part of life and it is important that you consider estate planning and the impact of neglecting it. Estate planning will ensure that your finances are in order and that your estate pays the correct amount of inheritance tax. A financial adviser can review your affairs making sure that you leave as much as possible to your loved ones.
Do…
Look after your health
Now that you've retired you are going to have more time on your hands to do the things that you actually enjoy! We're sure that you would enjoy it much more with a healthy body and mind. Try to incorporate regular exercise and a healthy diet to your retirement routine.
Don't...
Blow your nest egg
When you retire, and access your retirement savings it can be tempting to splurge and treat yourself to your dream car or take a luxurious vacation. Enjoy yourself but be smart, especially if you want to leave an inheritance for your loved ones.
Do…
Travel
Travelling is one of the main priorities for retirees, without the restrictions of annual leave allowance, you have more time to travel and take longer vacations. If you need some travel inspiration then take a look at this list of ultimate retirement vacations.
Don't...
Underestimate your living costs
Many newly retired individuals that we speak to have massively underestimated their living costs; with many believing that won't need to spend as much money when they retire as they did when they were working. However, this isn't the case, you aren't going to lose interest in your hobbies and social activities just because you have stopped working; instead you are going to have more time to indulge in them. Be realistic about what you are going to want to spend your time doing.
Most importantly don't forget to relax and enjoy your well-deserved retirement.
If you would like help with your retirement planning then please do get in touch with an adviser at KDW.
T: 01727 85 22 99 | E: help@kdw.co.uk
Back